Coach Training for Corporate Leaders and HR Professionals
Managers and HR Professionals who are trained coaches are today's secret weapon for corporate success and competitive excellence. According to the most recent update of Birkman International's landmark study The New Reality, "Leadership development, finding talent, employee development, and employee retention rank highest in terms of the people-related needs of organizations."
Birkman's Mark Wickliffe further reports in Preparing for the Coming Talent Storm:
As the economy continues to improve career opportunities will
grow with it. Retaining productive employees, who may be disengaged, becomes the priority. Talented employees are essential to a company's success. When they leave so goes their intellectual capital, relationships, and often the momentum of projects they are involved with. Added to this, you have costs associated with recruiting and training new employees and in decreased production as less experienced employees get up to speed. Source: Talent Strategy, 2011, Birkman International & Stanton Chase International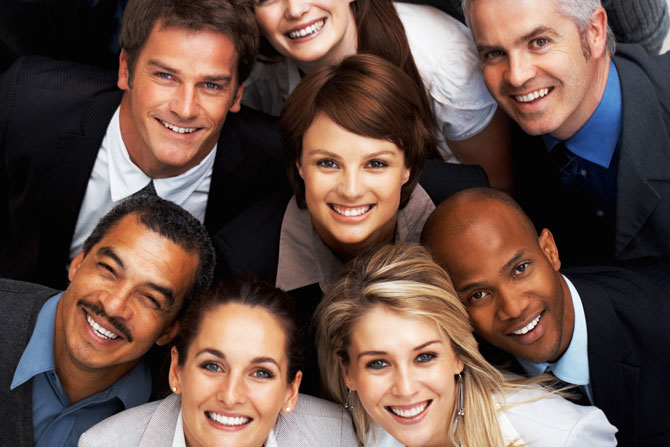 Within just the last ten years, COACHING has emerged as the clear development and retention tool of choice for the highest performing organizations, including the 20 Best Companies for Leadership (reported by the Hay Group, 2011). According to the comprehensive AMA study on coaching best practices (conducted by the Institute for Corporate Productivity in 2008), "coaching is now recognized as an integral element in leadership development." Source: Coaching—A Global Study of Best Practices, AMA, 2008. Further, the study reported:
Coaching is associated with higher performance. Correlations do not necessarily imply causation, but respondents from organizations that use coaching more than in the past are also more likely to report that their organizations are performing well in the market.
Coaching is primarily aimed at boosting individual performance. The desire to improve individual "performance/productivity" is the most widely cited purpose of coaching.
External training seems to work best. Externally based methods of providing training on coaching are most strongly correlated with overall coaching success, though they are less often used.
What about internal versus external coaches? According to the AMA, in its extensive research report Coaching: A Global Study of Successful Practices, external coaches are most effective for leaders and senior executives, while properly trained internal coaches are often a better choice for middle-level managers and professionals. Furthermore, managers who use a coaching approach to management are far more effective in delivering feedback, developing talent, and retaining key employees.
In PricewaterhouseCoopers Global Coaching Study (2009), only 7% of clients reported that their coach was an employee of their organization. As recognition continues to spread the power and effectiveness of coaching, there is a clear mandate for HR professionals to become trained internal coaches. And managers and leaders at all levels are going to be expected to demonstrate savvy coaching skills that are integral to their success.
Professional Coach Training Bridges the Gap.
Our team has been providing professional coach training since 2007, and all our programs are ICF-Accredited. Our approach is unique—we combine the science of human excellence in performance, the fundamental principles in communication, an understanding of innate human motivations, and expert globally recognized coaching practices and standards. Our training is guided by the philosophy that by understanding how the mind works, how to achieve precise communication and how top performance can be modeled, a coach can quickly and effectively facilitate client discovery and growth.
Our Coach Training Programs are Flexible and Customizable.
We have a variety of coach training programs that address different levels of intensity and sophistication of the coaching skills desired. All of our programs can be tailored and customized so that we provide a well-integrated approach that incorporates existing training programs, relevant HR processes and cycles, and internal tools, assessments, or instruments commonly used within the company. There is some level of pre-work with each class. We believe this accelerates learning, adds considerable depth and value to the experience, and uses classroom time most efficiently.
Our training is primarily on-site, in-person. We strongly believe that face-to-face training is far more effective than other media. It also provides an effective way to create supervised practice coaching activities in which everyone participates. The ideal class size is about 20. We can customize any of  the following Core Programs to meet your coach training goals:
Level One Program: Coaching Essentials for Managers
A powerful basic introduction to coaching is provided in this concentrated, intensive three-day training program. The program covers the fundamental coaching competencies, key coaching principles, giving feedback in a coach-like manner, deep listening skills, coaching ethics and confidentiality in a corporate setting, and lots of supervised coaching practice ranging from particular skills exercises to a complete coaching session using employee volunteers, if possible, on the last day. This program delivers 25 hours of Coach Specific Training. There are a pre-work reading assignment and easy homework (30 minutes) each evening.
Level Two Program: Certified Manager Coach Training
This program consists of six days of ICF-Accredited Coach Specific Training spread over two months. Spreading out the sessions over a couple of months allows the participants to complete more meaningful class assignments and practice coaching between sessions. With the successful completion of the more rigorous Level Two Certified Manager Coach Training program, participants will earn our Certified Manager Coach (CMC) credential. Individual Mentor Coaching or Group Mentor Coaching can be added in if desired.
Level Three Program: Professional Certified Coach Training
The most rigorous and comprehensive program is our Level Three Professional Certified Coach Training. This ICF-Accredited Program satisfies all the Training requirements for ICF's ACC level of certification plus 7.5 hours of Group Mentor Coaching. This program consists of 69.5 hours of ICF-Accredited Coach Specific Training spread over one intensive session, two months or three months, depending on participant availability. Class assignments and practice coaching are expected to be completed between sessions. The final three days incorporate a thorough written exam similar to the ICF's and extensive supervised practice coaching with volunteers is conducted.
Mentor Coaching Can Be Valuable.
We believe mentor coaching sessions are extremely valuable, even if they weren't required for ICF certification (see below). Mentor coaching offers essential reinforcement of the skills learned. Plus the personal attention and safe coaching environment accelerates confidence and produces a higher level of coaching competence. We can design any of our programs to include both individual and group mentor coaching sessions for the most cost-effective approach and lasting impact.
Experience, Credentials, and Heart set This Faculty Apart.
Our Coach Training Faculty has deep corporate experience, top-notch professional qualifications, and a sincere desire to infuse coaching throughout large organizations. To read more about our faculty go to https://www.coachacademyinternational.com/faculty.
What About Coaching Credentials?
The organization that provides the most prestigious coaching credentials is the International Coach Federation (ICF). Professionals who want to be recognized as trained and proficient coaches might consider acquiring their ICF certification. The basic level, Associate Certified Coach, requires 60 hours of coach training, 100 hours of actual coaching (and internal coaching counts as long as it's not a direct report), 10 hours of mentor coaching (7 hours can be in a group setting), a satisfactory coaching demonstration (via recording), and a written exam.
Another independent credentialing body is the Center for Credentialing Education (CCE). Their Board Certified Coach credential also requires 60 hours of coach training, college transcripts, reference letters, and a written exam. It is well worth the effort and is a more straight forward credentialing process for an appropriate corporate designation.